E-Finds: Opposites Attract With These Sneak-Inspired Magnets
I've always been one of those people who finds joy in keeping certain things on display via my fridge. When I was a kid, my mom kept a steady supply of number and letter magnets which I would push enthusiastically to spell out words on my reading list. I was schmart, y'all.
As I've gotten older, though, number and letter magnets have been replaced by Save The Date(s), baby shower announcements, more wedding invitations than I know what to do with, and my weekly grocery list because I'm old and I still write things down. My magnets are kind of my ting and a way to keep all these life moments in check. So, when I saw sneaker magnets designed by KodjoWild, I was ready to for some fridge fun.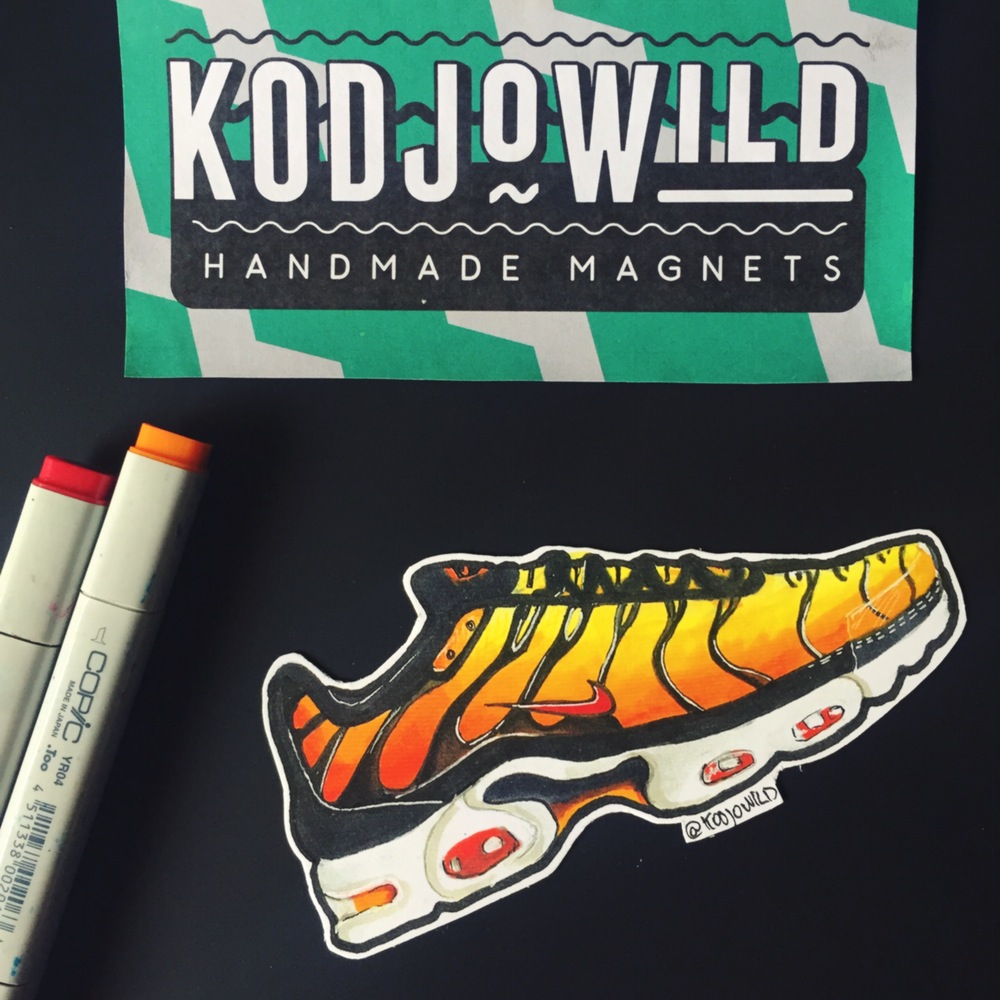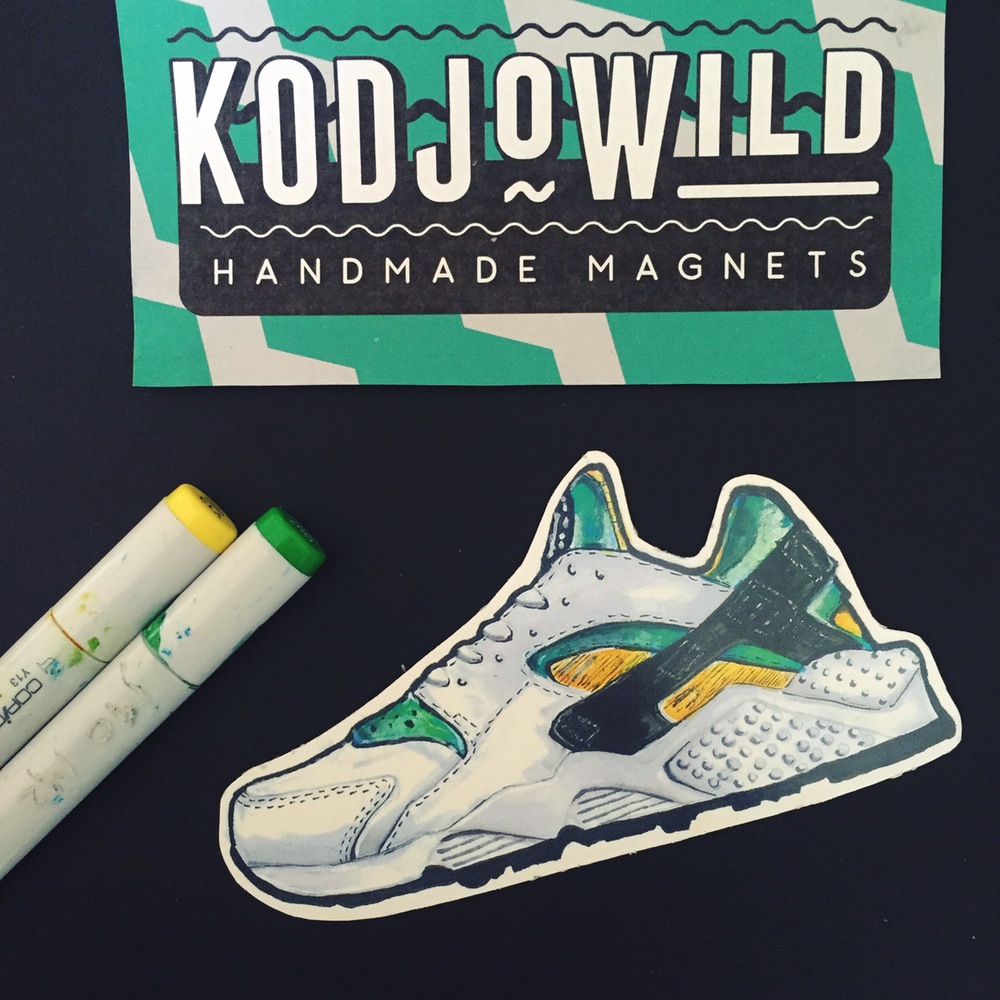 The magnets, which are hand-crafted by Andre Djossou (aka Kodjo) - a London designer living in Australia, come drawn in an array of classic sneaker silhouettes. I nabbed the Kodjo take on two of my favorite Nike drops - the Air Max Plus 'Tiger' (which I totally mentioned here) and the Nike Air Huarache Run - but, Kodjo brings a little something for everybody; including newer sneaker releases and a moment with your favorite musicians. Yea...musicians.
Kodjo also specializes in custom magnets so, if you're looking for a cute bf/gf gift, a funny gag gift, or an earlier stocking stuffer (because, yes, I'm always thinking about Christmas) you can head to KodjoWild and shop their stock. $10 goes a long way, guys.
P.S. Even though I'm all about the sneakers, my favorite Kodjo purchase is probably my crying Drake face. And yes, it's on my fridge currently holding up my Sunday shopping list. Views from the stainless.