SneakHER Style: Jhene Aiko in adidas Originals x Pharrell Williams 'Kauwele' Jacket
Last week, the folks at adidas threw a mighty release bash for Pharrell Williams' latest 'Pink Beach' Collection in Los Angeles and Jhene Aiko (along with pal Big Sean) was in attendance.
The colorful jacket is decked out in floral with hand-drawn daises throughout. The jacket also boasts front pockets, a full-metal zip, and a stand up collar. On the back, the jacket features a "528HZ" graphic to honor the harmonic frequency associated with love.
Pharrell for the sentimental win, y'all.
See more in the slides below.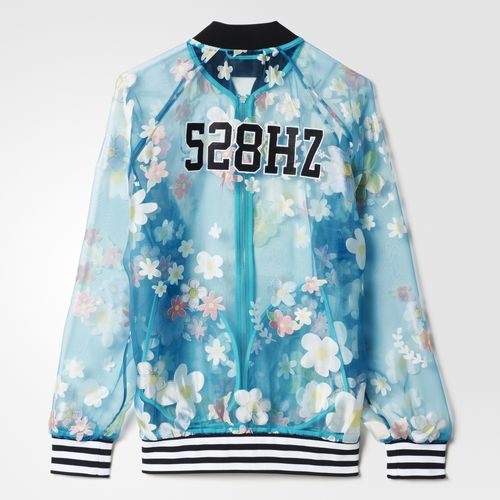 If you're loving the good vibes, you can click below to purchase your own!
Are you feeling this adidas offering? Let us know in the comments below!
You May Also Like...