Centre x CNK SneakHER Of The Week: New Balance Re-Engineered MRT580DR
A few months ago, we were fortunate enough to attend a women's round table discussion about sneakers with our friends at Centre in Dallas, Texas. As women in the sneaker game, we understand how daunting it might be for both seasoned sneaker lovers and new sneaker fans alike. I've heard tons of questions from women all over who just want to know what will give them the most bang for their buck and how to pull it off in a variety of ways. Lucky for us (and for you) Centre also sees that need and, I'm proud to say, that we'll be teaming with Centre EVERY week to bring you a sneakHER of the week AND a dose of SneakHER Style straight from their racks.
SneakHER of the Week. See what we did there?
After our first feat with Nike Flyknit last week, this week's SneakHER Of The Week joins in on the celebration as New Balance marks the 20th anniversary of the 580. The re-engineered MRT580DR brings a stripped down, modernized flair to the classic silhouette. The embossed "N" logo is still center stage as toe perforations and a neoprene bootie provide breathability and a snug fit.
Looking for another color instead of the Burgundy pick? Centre has two more for you to choose from with a tan option and a black option as well.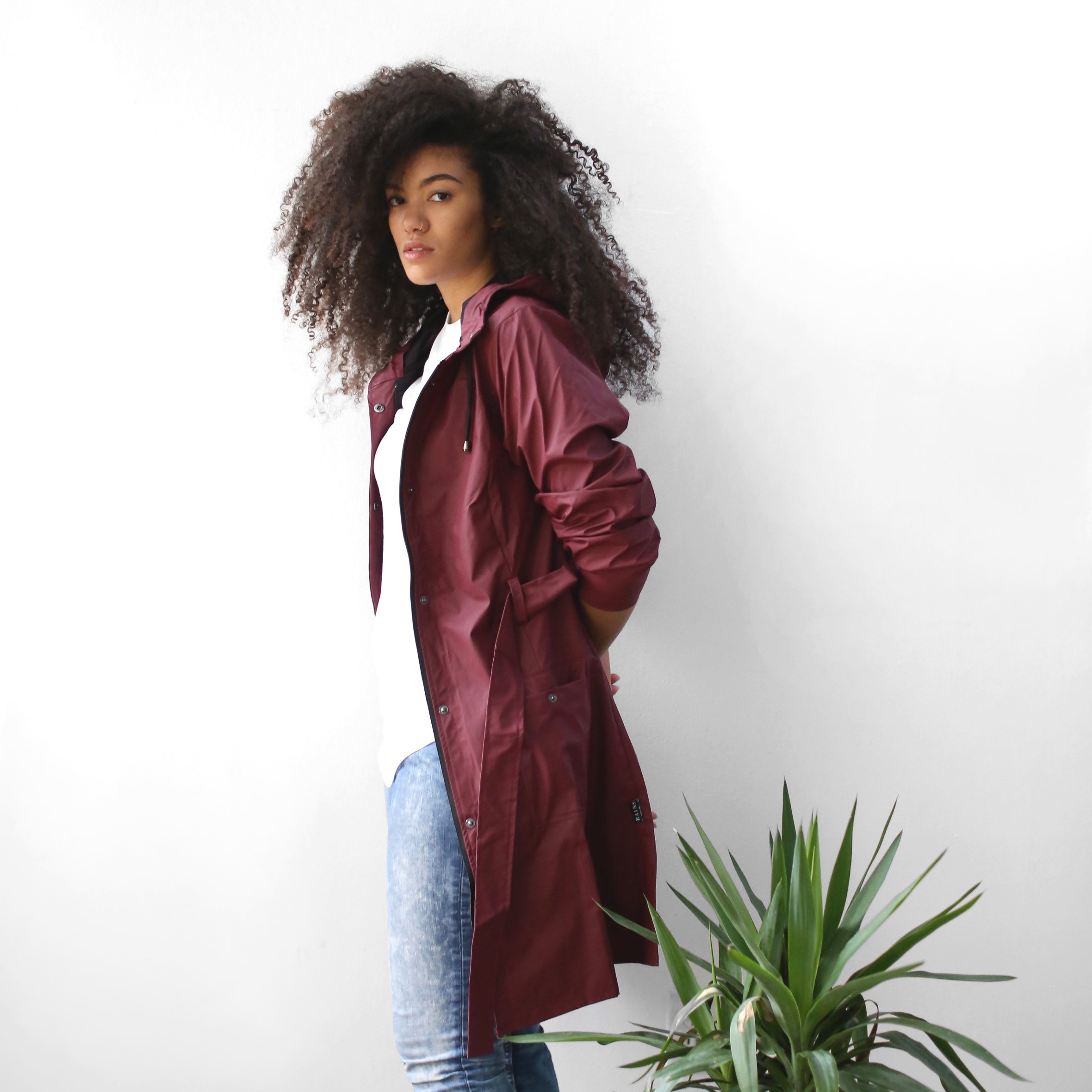 I know summer just started, but I promise fall will sneak up on you before you know it. For me, I tend to try to buy many of my fall/winter gear in the summer for two reasons: 1) you can land some pretty decent pricing since pieces are out of season and 2) nobody wants to be be left in the cold (literally and figuratively) when September rolls around and you're still trying to pull off the light jacket that got you through summer. My friends at Centre get the drift and have chosen to highlight this GORGEOUS Women's Curve Jacket by Rains.
Clocking in at $84 USD, this burgundy beauty s a modern take on the classic trench. The jacket combines both fashion and function with a light-weight fabric and a flattering silhouette. You can nab this Centre offering in-store and via phone order by calling 214-821-2028.
IF YOU'RE FEELING THIS WEEK'S SNEAKHER OF THE WEEK, BE SURE TO HEAD TO CENTRE214.COM TO PURCHASE AND PERUSE MORE FROM THEIR AWESOME WOMEN'S SELECTION.