Kevin Durant Changes The Game With The KD9
Nike Basketball designer Leo Chang probably has a better perspective than most on Kevin Durant's growth as both a player and a person. In the 9 years since Durant stepped into the league, Chang has helped Durant and Nike develop a signature shoe that, year after year, tells a story. That growth can also be seen in Chang. As his game has grown, Leo has seen his own designs adapt to meet KD's on-court needs. As Durant's personal interests have developed, Leo and the Nike Basketball team have found ways to fuse performance with personality to give the KD signature shoe a flavor all its own. This is no accident.
The latest entry in Durant's signature series, the KD 9, comes fitted with Flyknit and Zoom Air, two technologies known for their lightweight feel and their ability to meet the demands of on-court play.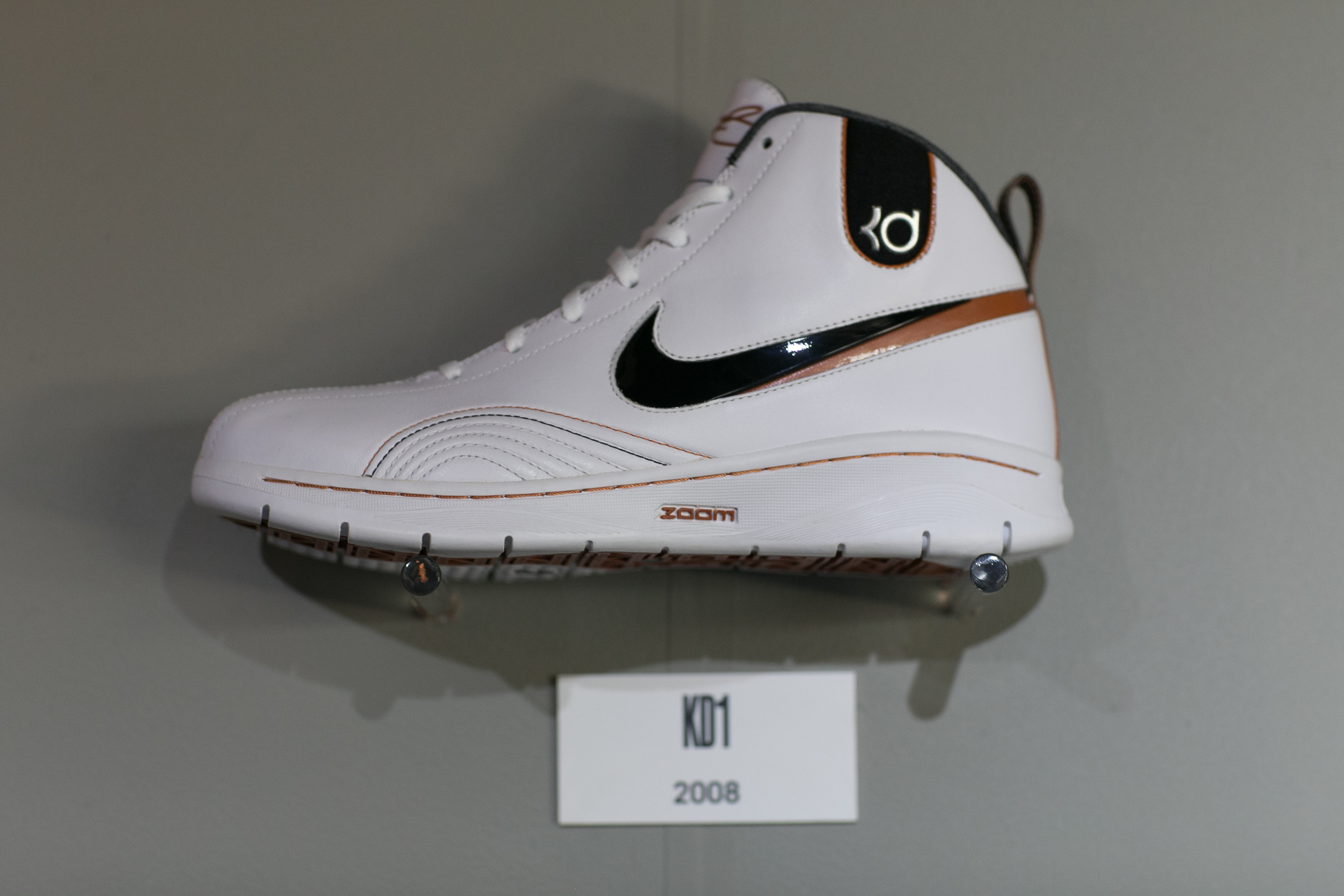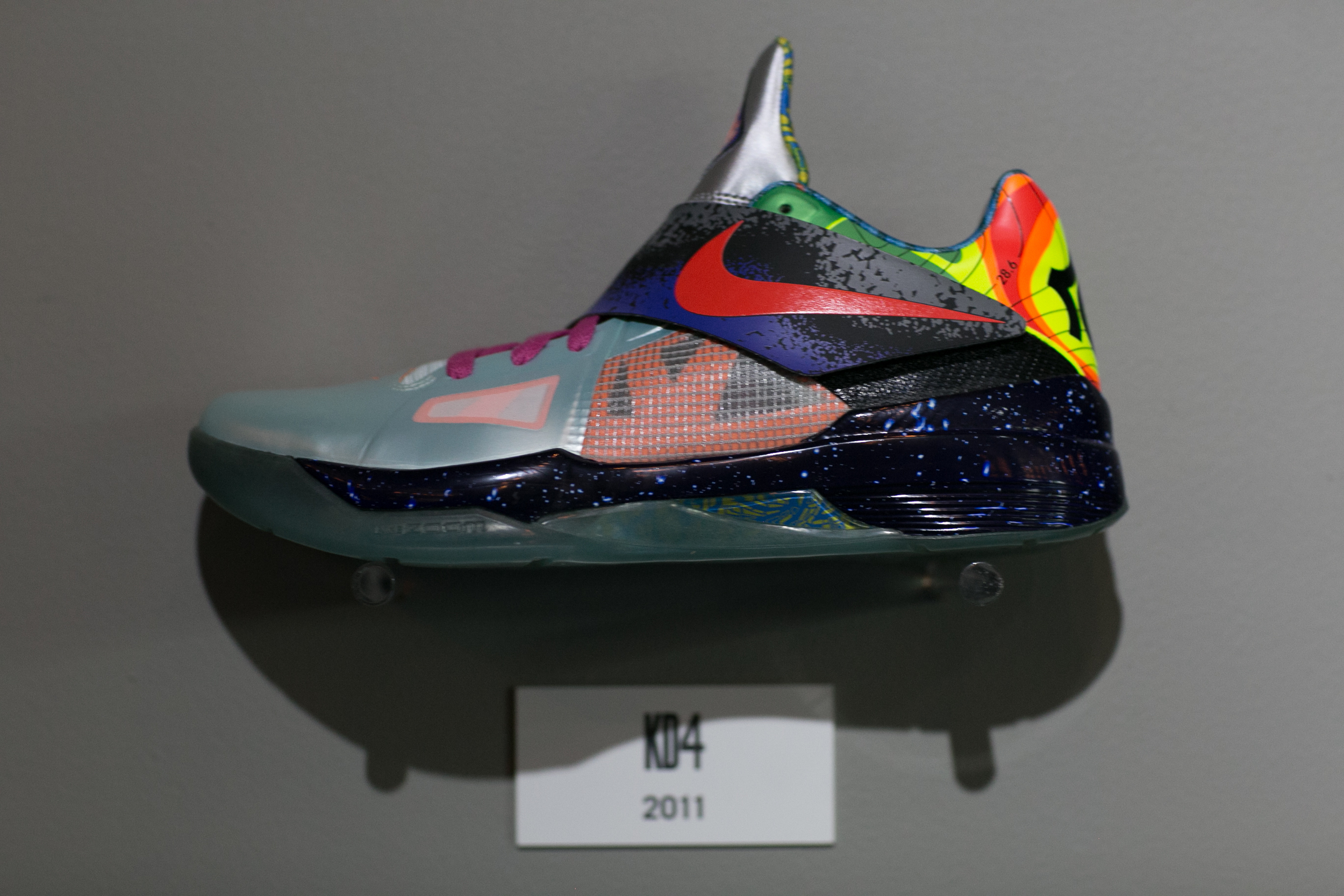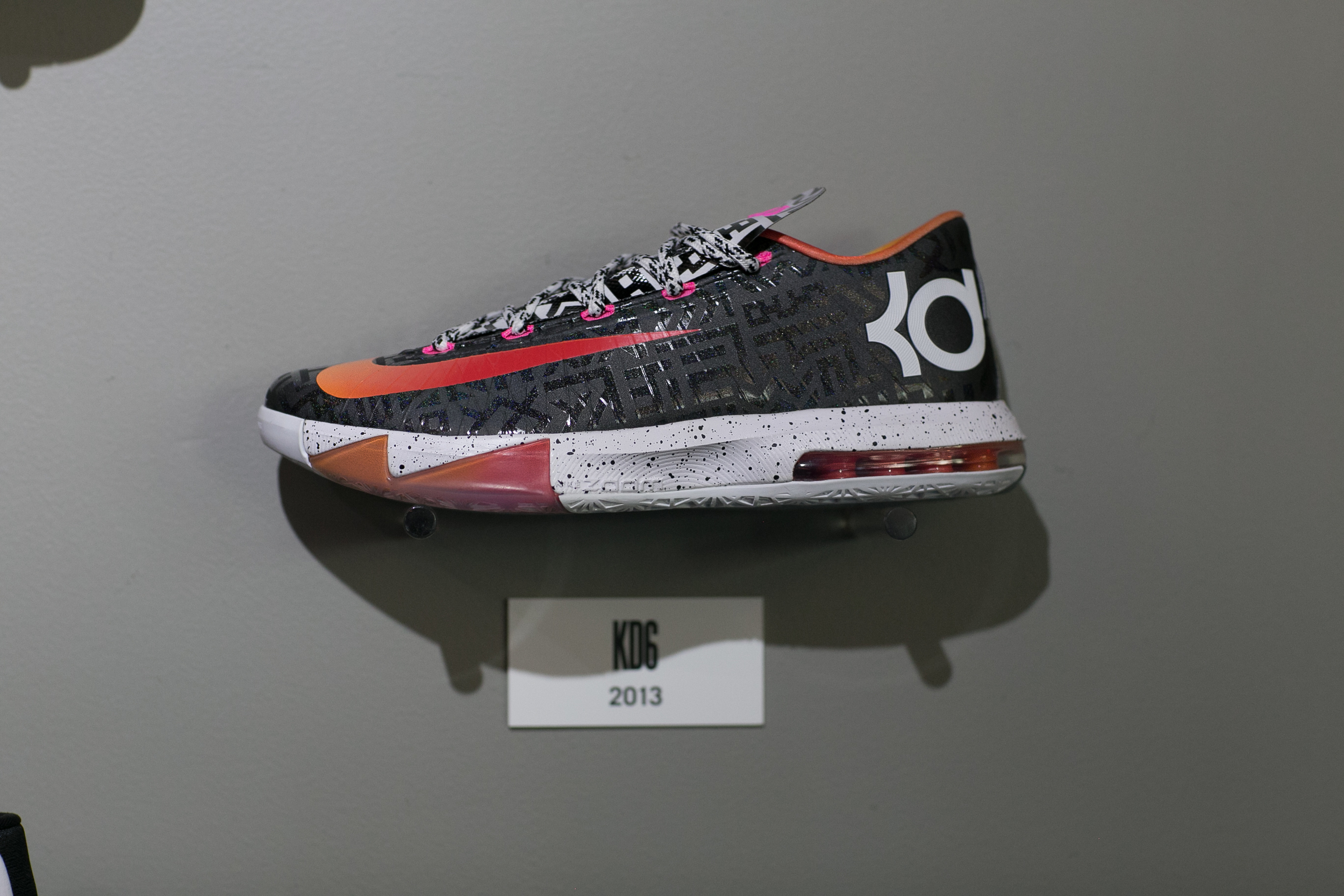 Nike x KD, a History: Nike KD 1 "Texas" (2008); Nike KD 2 (2009); Nike KD 3 (2010); Nike KD 4 "What The?" (2011); Nike KD 5 "Tonal Red" (2012); Nike KD 6 (2013); Nike KD 7 "Aunt Pearl" (2014); Nike KD 8 (2015); and Nike KD 9 "Mic Drop" (2016)
For the first time ever, the KD9 will feature Flyknit which allows for natural movement while keeping the forefoot stable. The honeycomb knit found on this year's offering keeps the shoe light without deviating from durability. Max bounce comes in the form of the Zoom Air unit which runs from heel to toe for max jump protection.
It really is a science, guys.
Aesthetically, these new joints are just straight fire. Offering a more distinct and clean feel than their immediate predecessor, the mesh and Flyknit option will make for some pretty darn interesting colorways - something right up KD's "What The?" alley.
Ladies (and gents) on a budget will also approve of the 9's retail price. The new model will begin at $150 USD, something Kevin himself agrees will make it easier to appeal to his number one consumer: basketball players.
The folks at Nike have already started the roll out for the new model as the 'Pre-Heat' dropped in limited quantities over the weekend. Look for more colorways for the KD9, including the 'Premiere' in white/blue/red and the 'Mic Drop' in black/white, to follow in the weeks to come.