Snaps: Vans Honors the Legacy of the Sk8-Hi With a Few Familiar Faces
In case you didn't know, 2016 is not only a year that marks the 50th anniversary of the SuperBowl, but the anniversary of one of skate's most beloved brands. To commemorate this fete, the good folks at Vans decided to honor one of their signature sneakers. The Sk8-Hi is admired by many for its simplicity and its ability to be worn across a range of cultural influences. To showcase the Sk8-Hi's depth, Vans partnered with a who's who of icons to convey the sheer impact of the Sk8-Hi on expression and culture.
Skateboarding legend, Steve Caballero, Grammy nominated artist Syd Tha Kyd, Vans skate team rider Lizzie Armanto, punk rock icon Henry Rollins, celebrated artist and animator Jay Howell, international model Natalie Westling and professional surfer and Vans team rider Wade Goodall all join forces to help reflect on the unmatched history of the Sk8-Hi. Together these iconic personalities showcase both their personal Vans style and the rich heritage of the Sk8-Hi silhouette as it has evolved from strictly skate to wardrobe staple:
See the full look book in the slider below: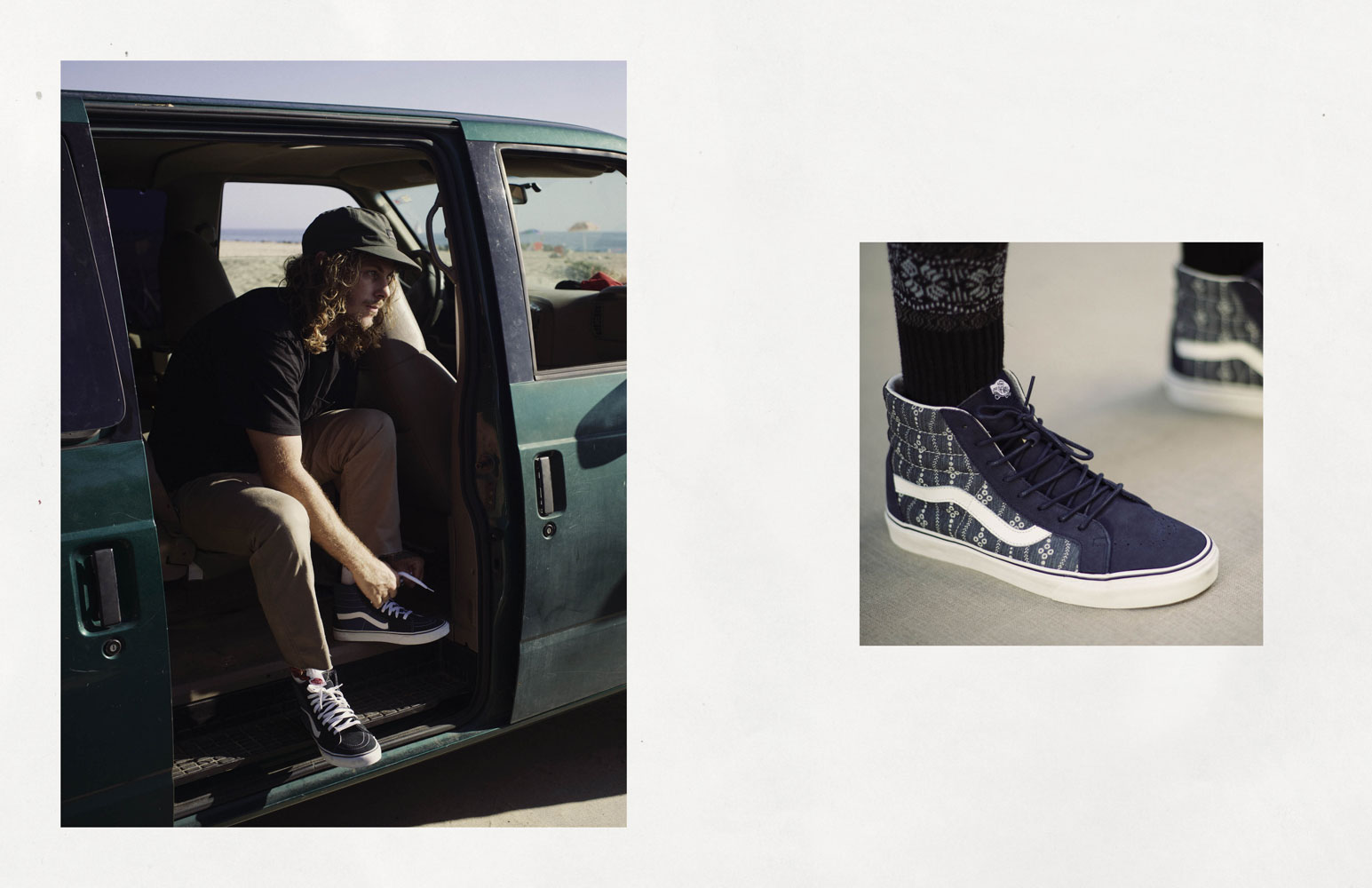 I'm definitely a fan of the Sk8-Hi (especially this pair) so it's really nice to see Vans give it the honor it deserves. If you'd like to join in on the celebratory action, you can shop Vans Sk8-Hi's in-stores and online now via the handy button below.