Snaps: Gigi Hadid In Giuseppe Grommet Sneaks for Vogue
So, imagine you're some big shot entrepreneur or tech-savvy designer who happens to find herself (or himself) working in the thick of Silicon Valley errryday. Now, imagine if three supermodels took over your tech world for the day.
Epic, no? Yes. Yes. Yes.
Gigi Hadid, Kendall Jenner, and Karlie Kloss shot a spread for Vogue (with more than a little help from photographer Mario Testino) with a few of our favorite tech beasts and Gigi, always the style goddess, was spotted in a pair of $750 Giuseppe Zanotti Grommet Sneakers that definitely caught our eye.
Vogue styled Gigi to perfection in the eye-catching sneakers, pairing a Mugler sleeveless blouse and Alexander Wang slit skirt (top) as well as a Tod's striped leather jacket and a Lanvin Organza skirt.
The Italian sneakers feature calfskin uppers and perforations. The polished silver grommets add a look-at-me touch, coupled with an exposed top zipper and pull tab at the heel.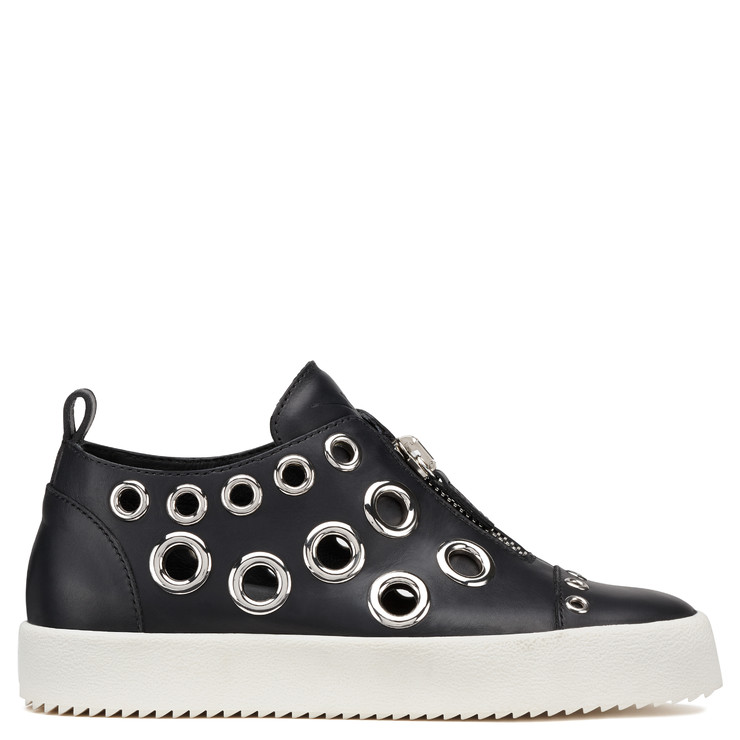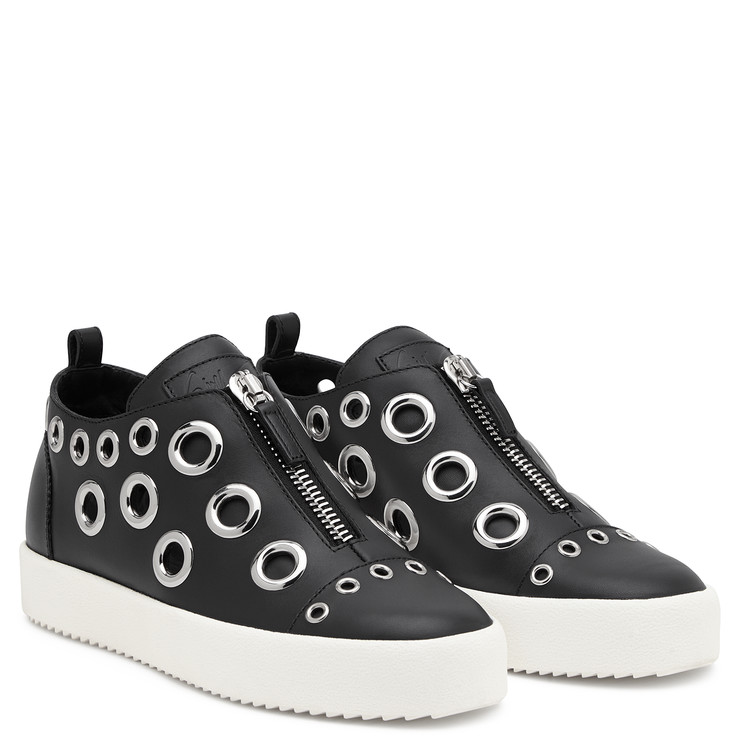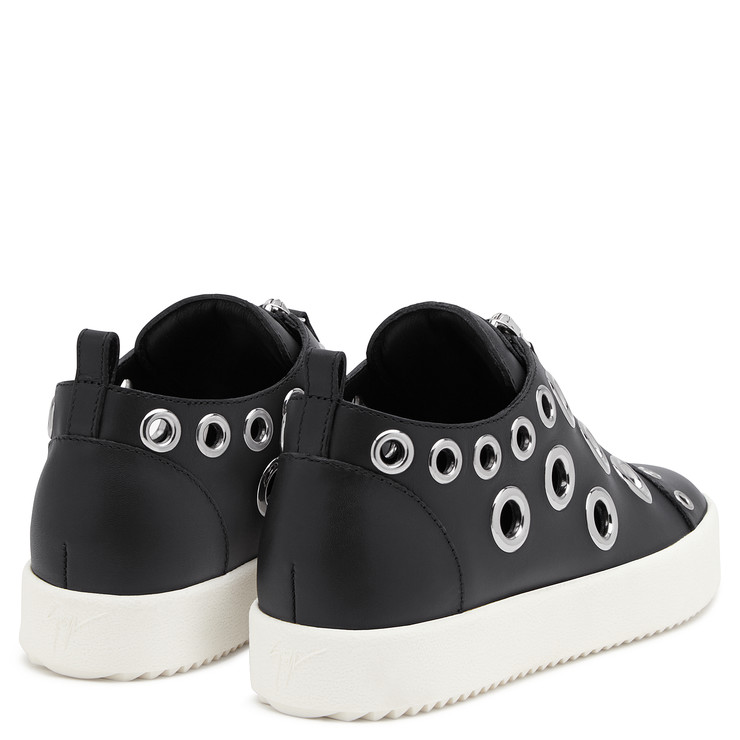 I definitely think both Vogue looks are perfect for Summer style both at the office (even if you aren't in the Valley of Silicon) and for a dose of happy hour. Let us know your thoughts - or if you nab these kicks - in the comment section below.
More Snapshots...